■Tuition
JPY 7,500 (tax included) per person
(includes rubber stamp/3cm×3cm Make3)
*Option to study additional 1h Experience+ JPY 6,000/2h Experience etc.+ JPY 4,000
Let's make a one-of-a-kind original
Hanko! (Red Seal rubber stamp)
A carved seal is an integral part of every calligrapher's final work. This ancient art was developed in China and brought to Japan long ago. Since early
times, calligraphers have put great importance on their seals. A well carved piece is more than a mere signature; it is voice which adds color to one's work,
both literally and figuratively.
You can use it on your calligraphy works, on letters ad so forth. It's the coolest souvenir of your time in Kyoto!
Course Description
① First, choose a writing style for your design.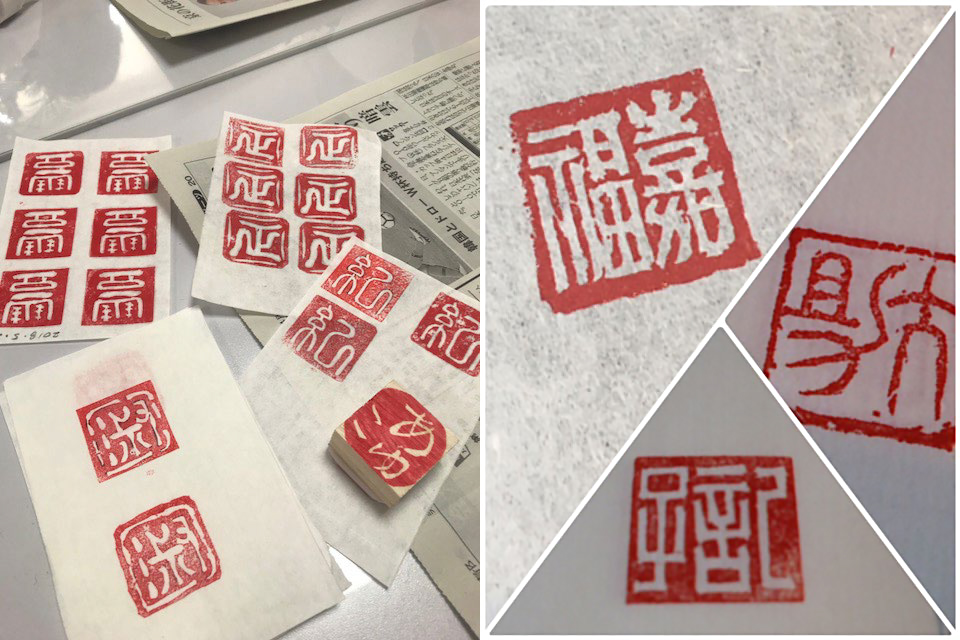 ② Next, practice carving simple lines.
Carving knives are very sharp so we always remind students to be careful and to take their time.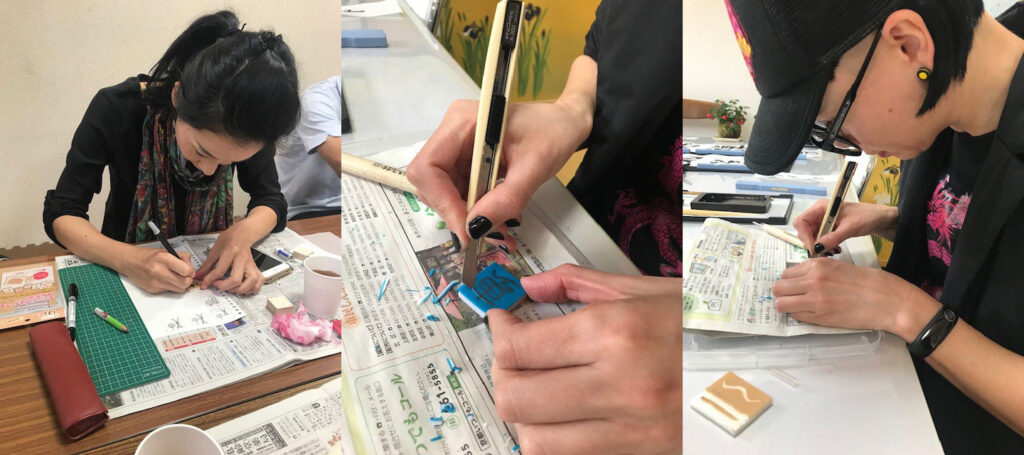 Then, carve your design into the rubber stamp-face.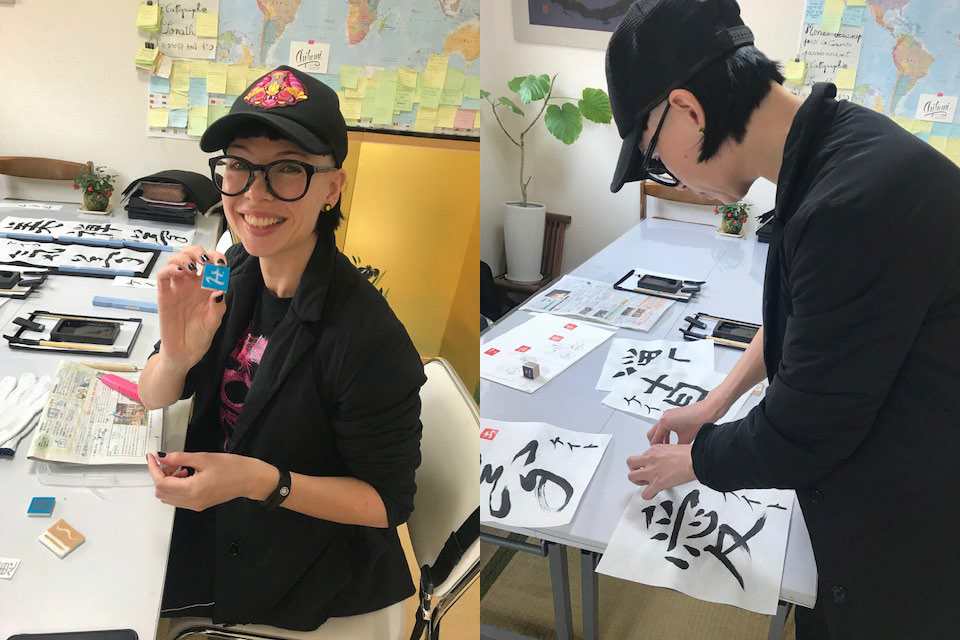 ④ Finally we can ink up the stamp and make an impression. The original stamp you carved yourself is ready!