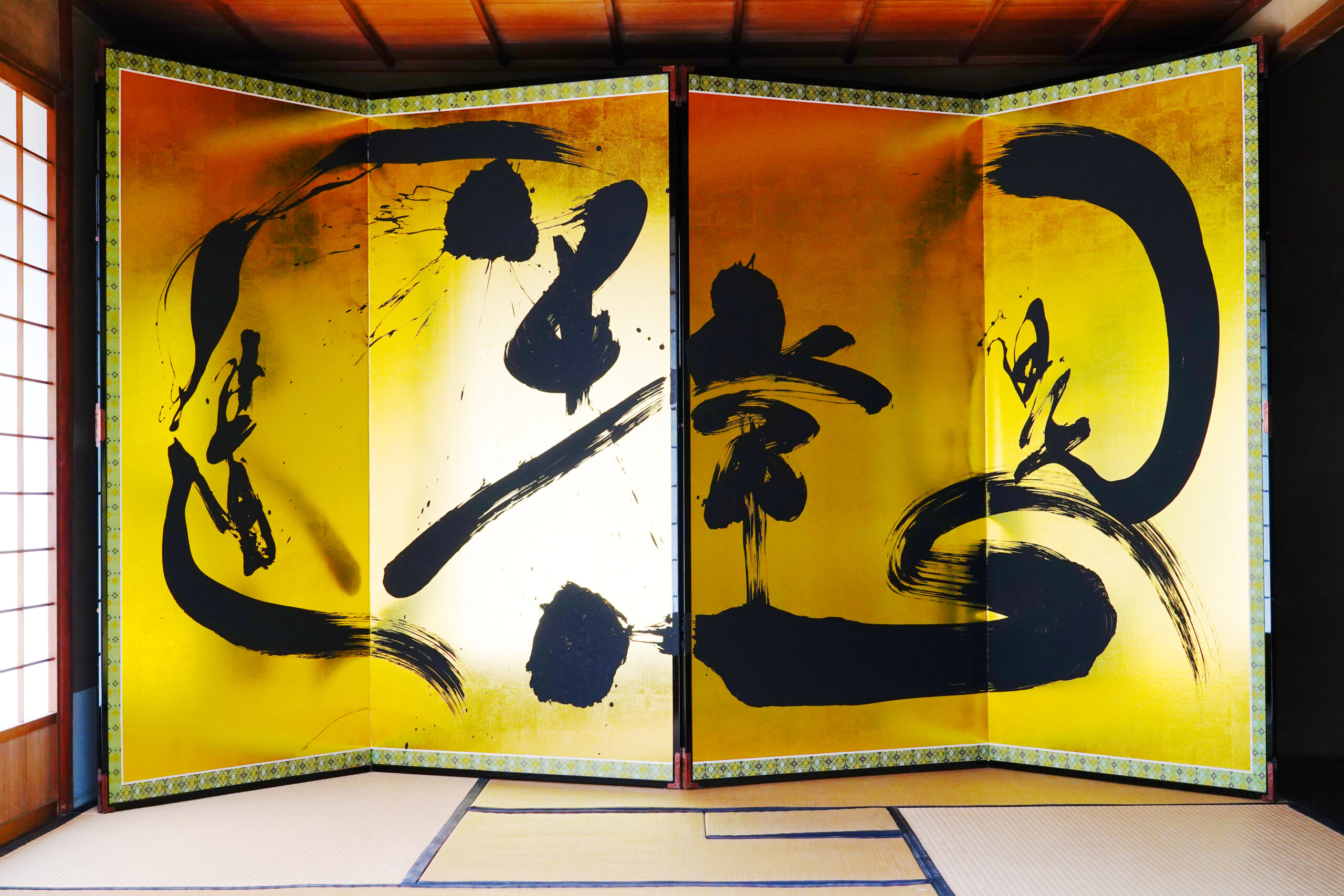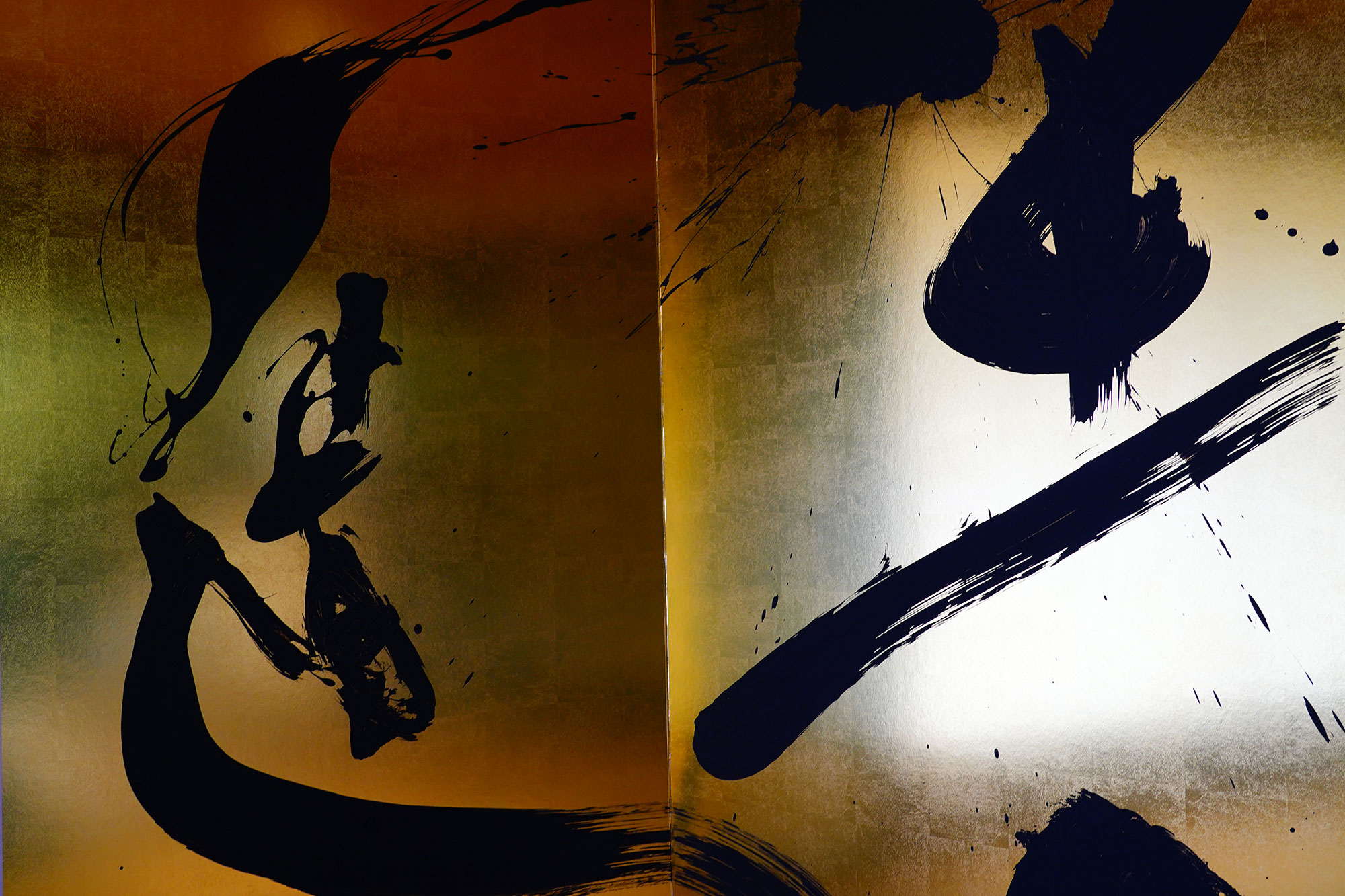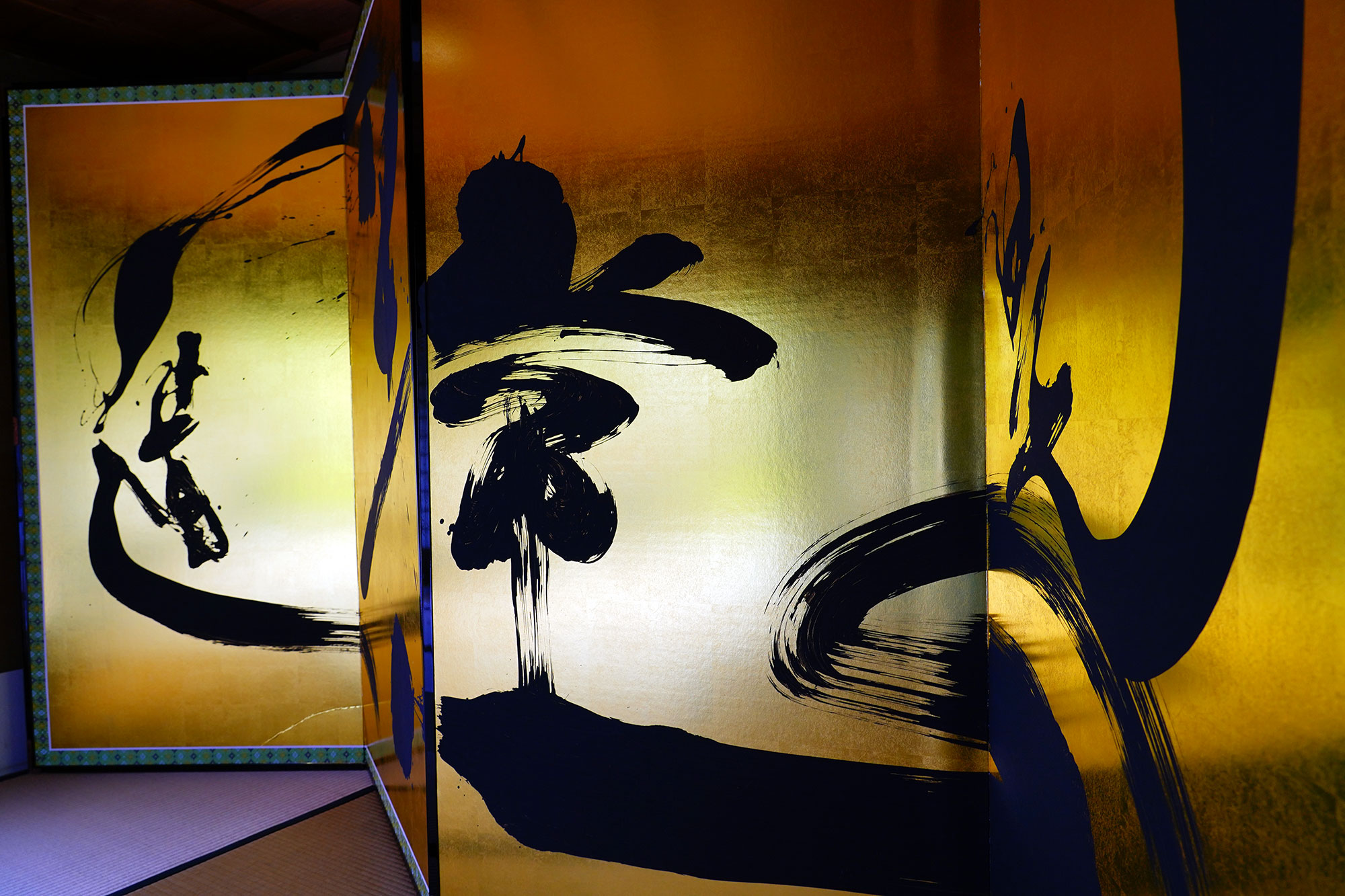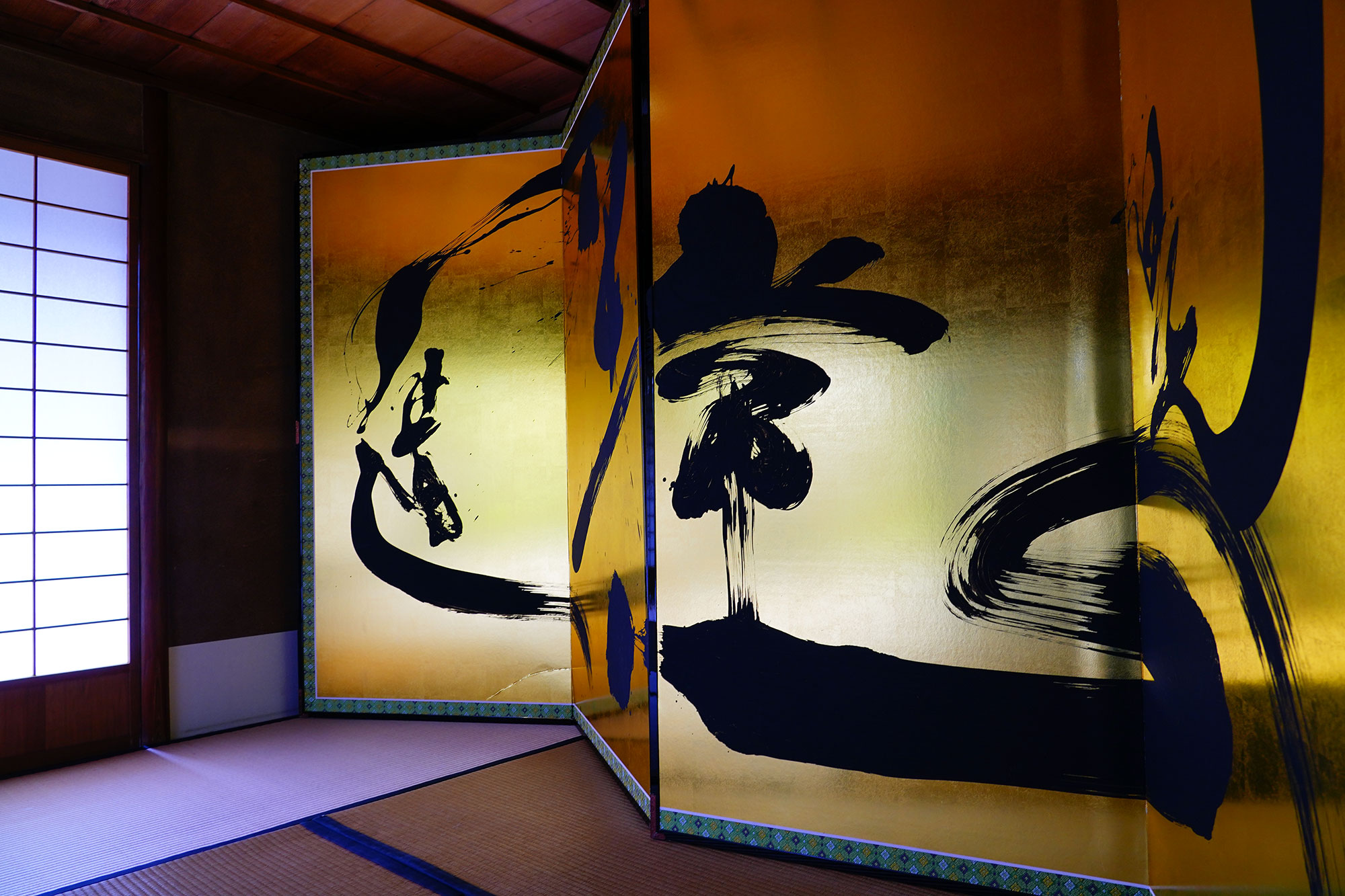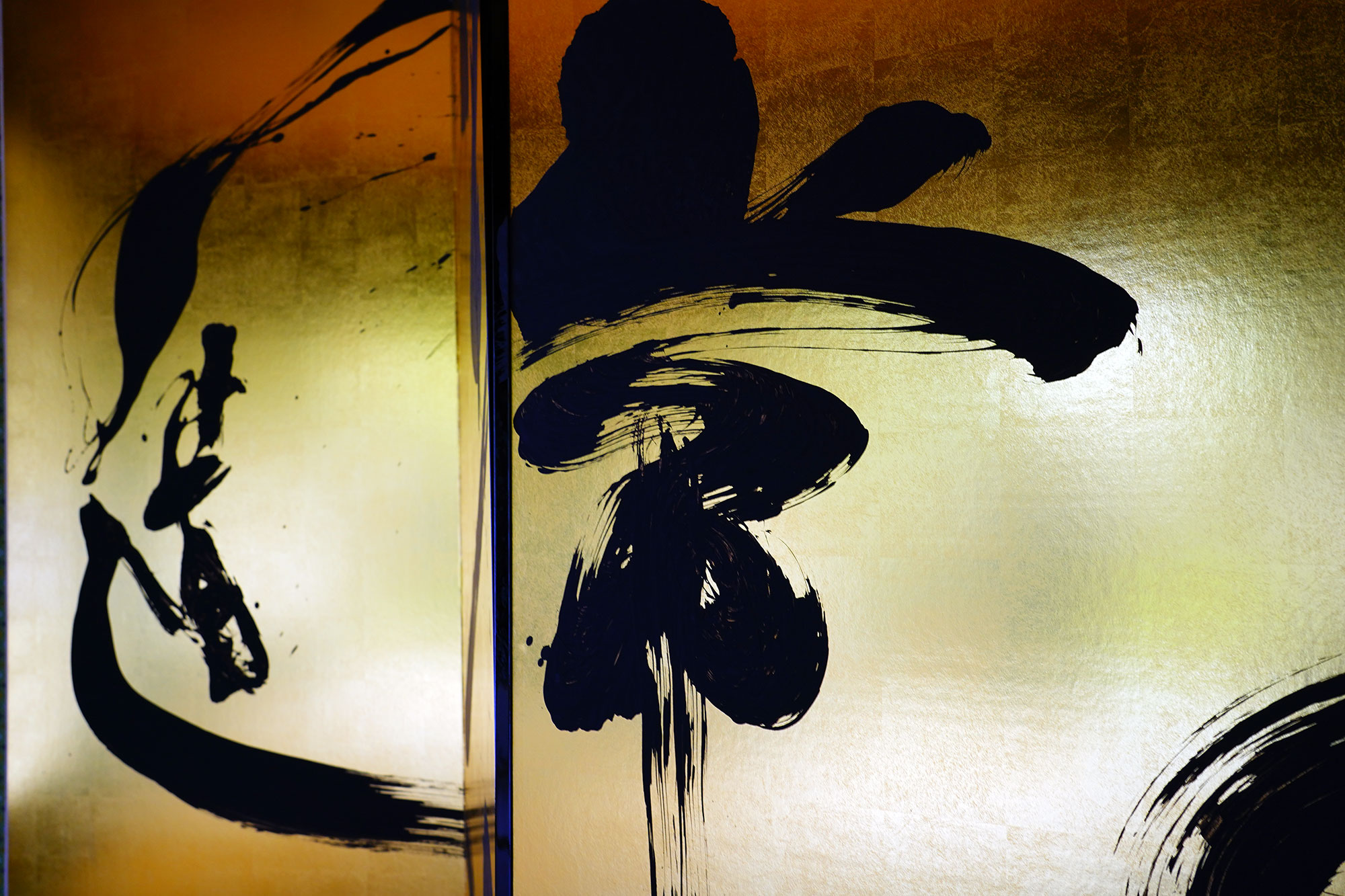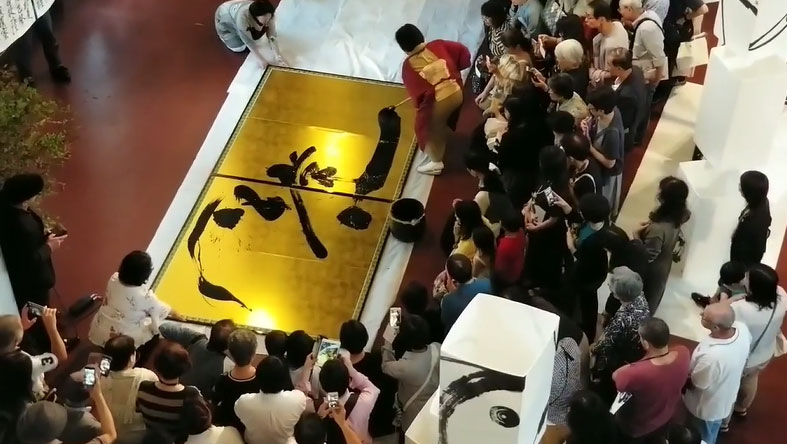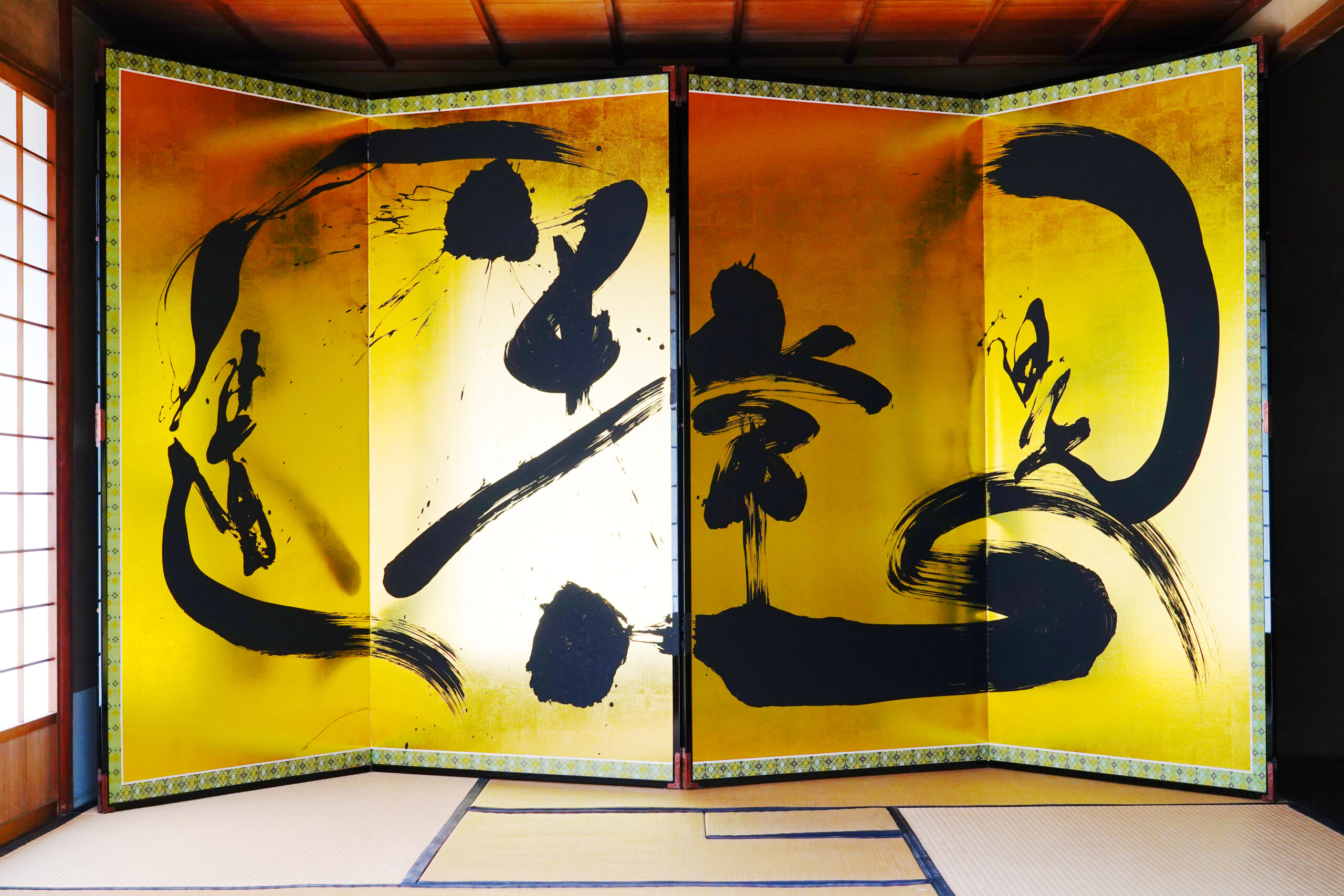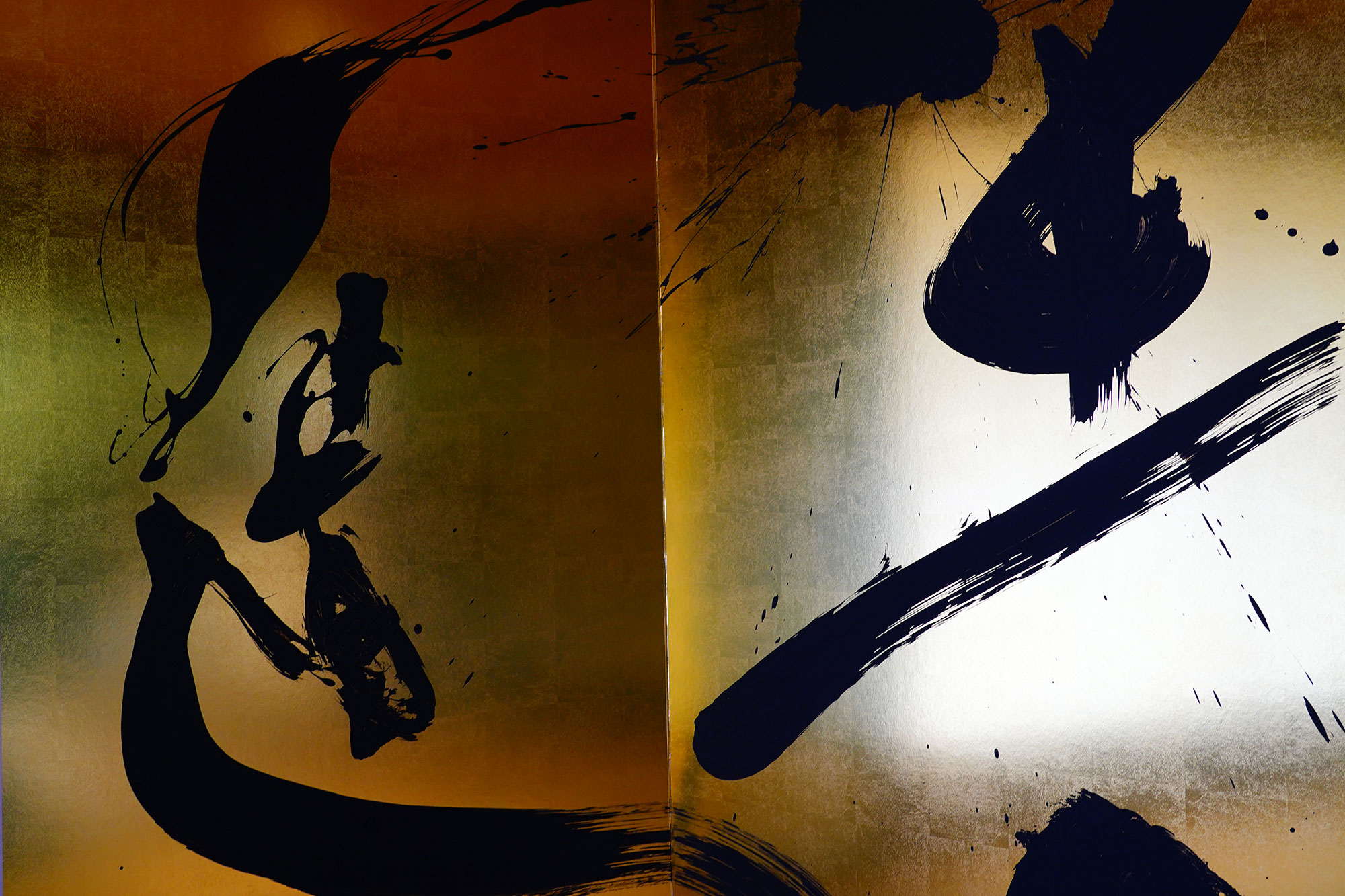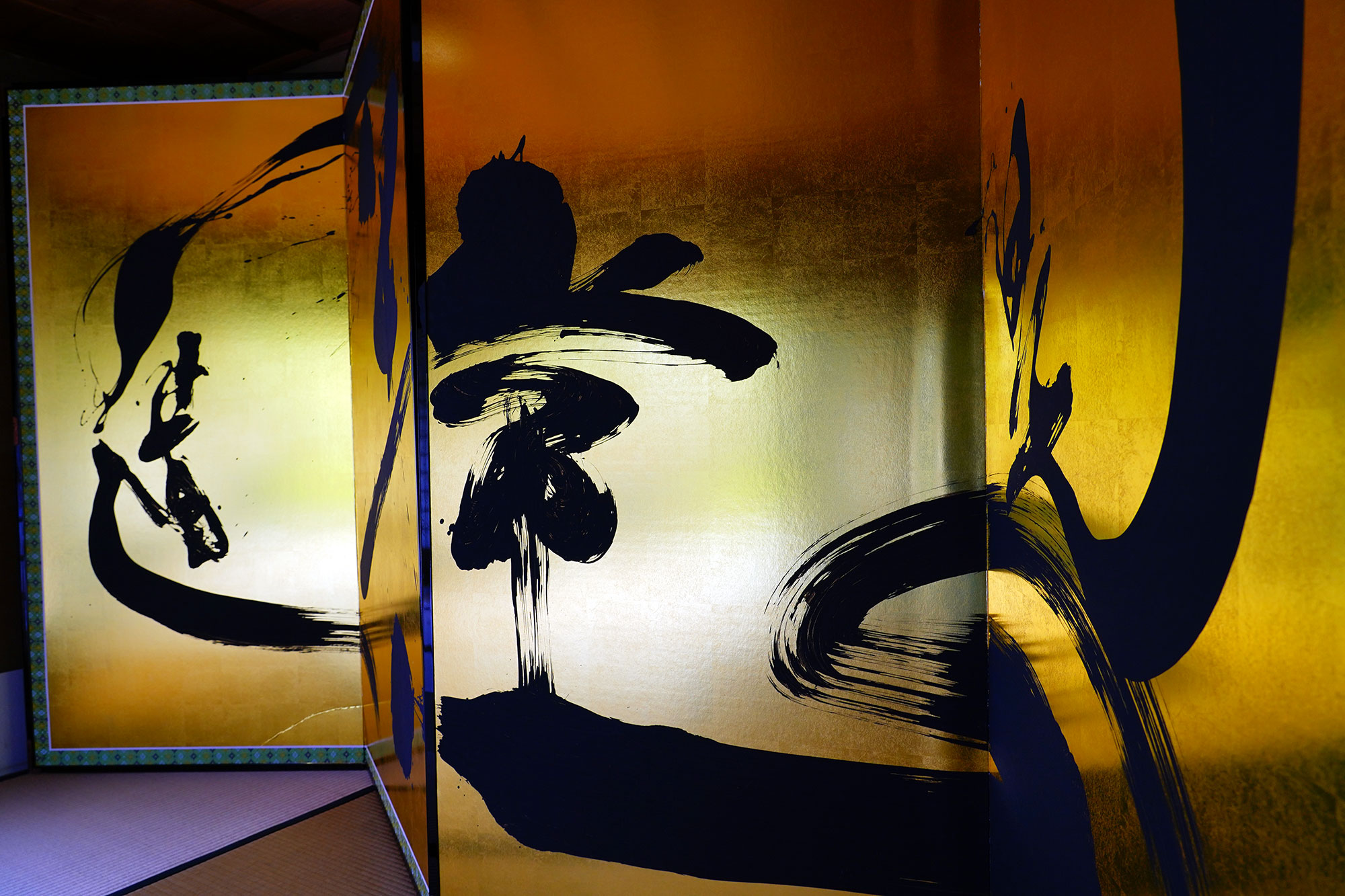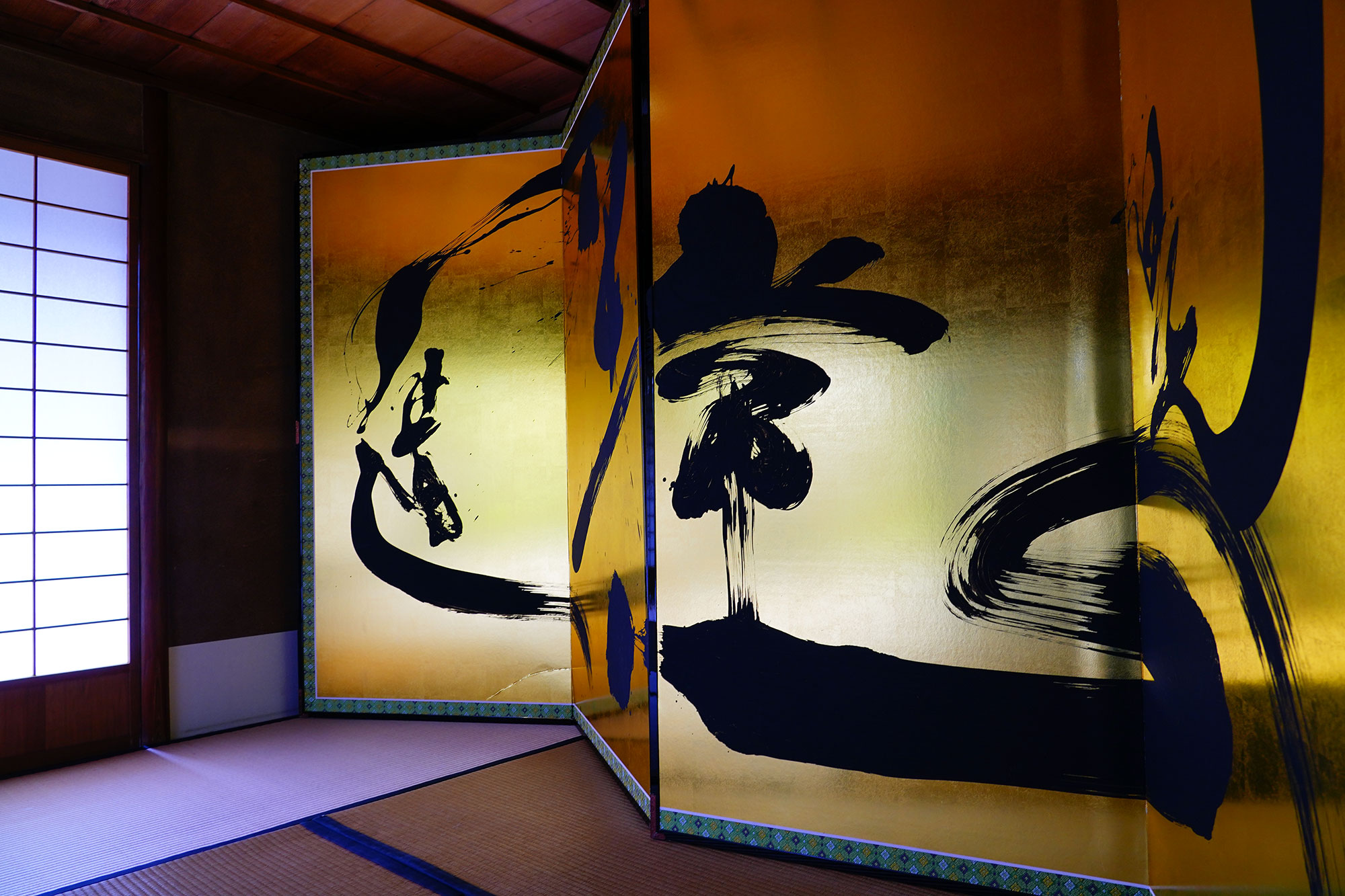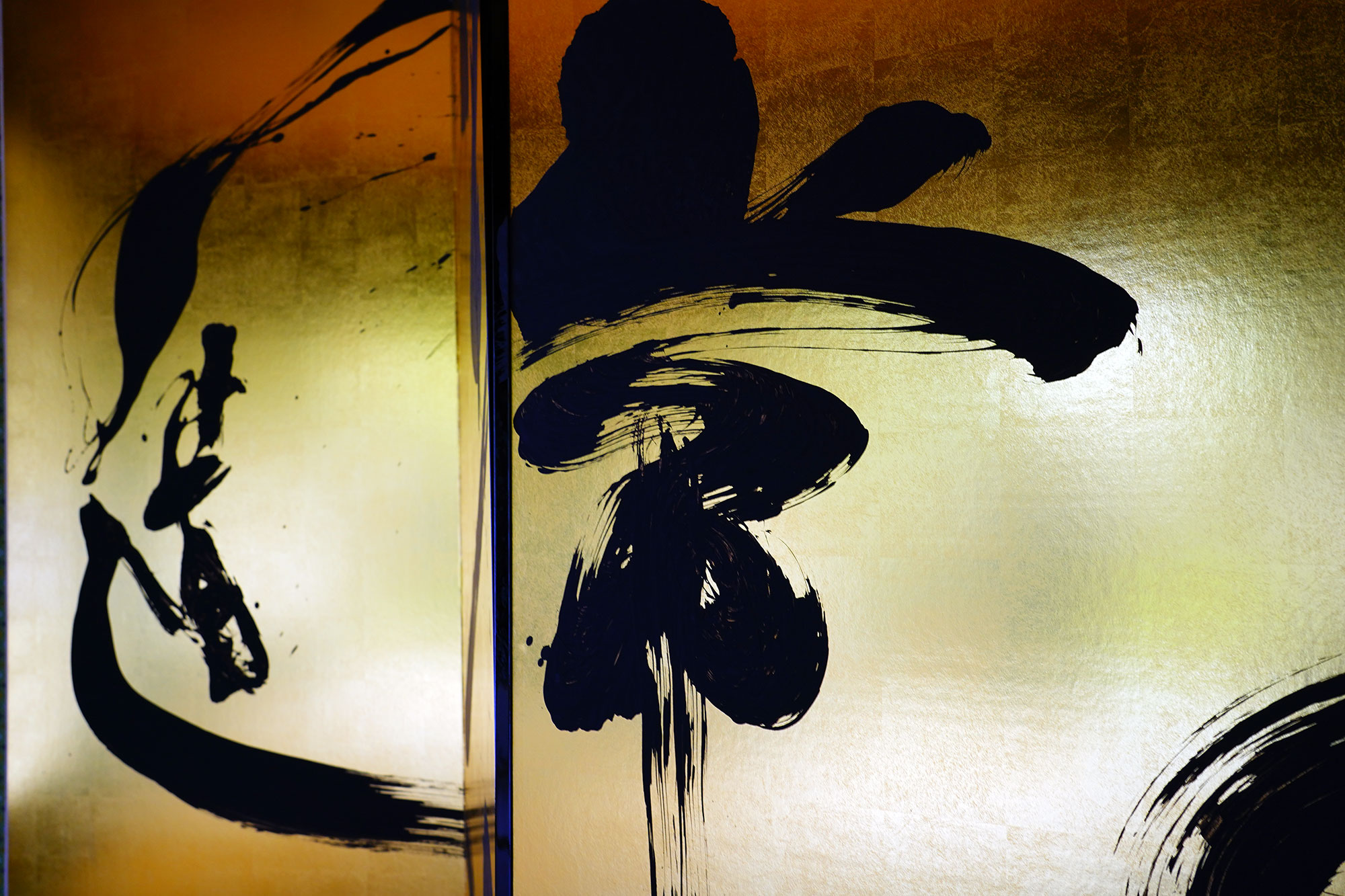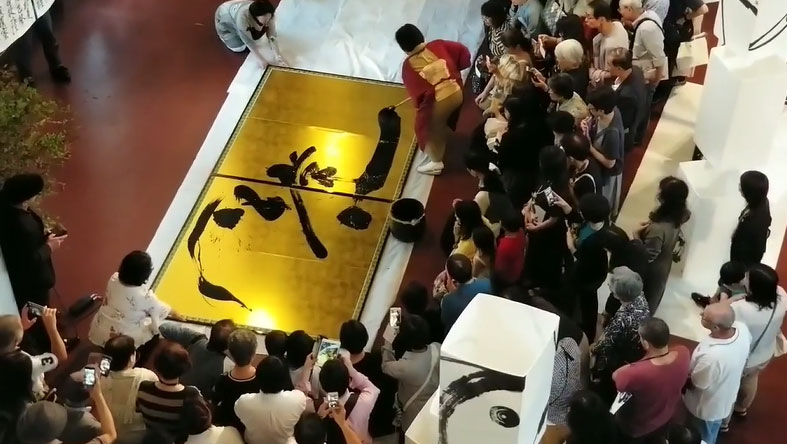 ■size:(180×180)×2/2曲1双(360×180)
Byōjōshinkoredō (平常心是道)
Ordinary mind is the way
This time, this Shodō performance in my solo exhibition was watched over by many galleries.
My Shodō performances are an invitation to spectators to feel "the moment a work is born, Sho (writing) as a sensation giving off light". This is my thinking behind such events.
I constructed a whole image and scheme in my mind. Then I wrote boldly across two huge gold folding screens, imagining 2 large flowers.
In practice, the characters for each space must be imagined while standing and writing from the opposite side of the work.
"Ordinary mind" (平常心) means our ordinary attitude to daily life and living.
In happy times, be happy. In sad times, be sad. Let's be honest and unpretentious in our hearts.
The brush flowed well beyond the edge of the washi. From this word I could feel the great message of the cosmos overshadowing the reach of human knowledge.
If you are interested in the work, please contact us from here.
Contact Us
---